Experience the Diamond Difference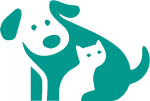 Pampered Pets
LEARN MORE
You can blame us if your pet wants to stay!
Comfort & Luxury

Whether your pet stays in our huge luxury villas, our uptown suites, or standard rooms, all of our lodging areas are sparkling clean and climate-controlled. Lots of skylights and windows, beautiful décor, and soothing music played 24/7 throughout the building all create a calm environment that helps to reduce the stress of being away from home.

Indoor/Outdoor Exercise & Play

Rain or shine, all our canine guests enjoy plenty of break time each day to stretch their legs, get some fresh air, and do their business. Huge outdoor play yards are available for our social guests. And for our guests who prefer to take break time by themselves, there are lots of individual outdoor runs! But if the weather is bad, enclosed individual runs and an indoor social arena can accommodate everyone!

32 Acre Country Setting

Our Resort is located on 32 acres of beautiful land surrounded by trees, and features over 20,000 square feet of indoor lodging and exercise areas. The Resort also has over 70 individual outdoor exercise runs, as well as seven play yards so all our guests can enjoy the fresh air and sunshine during their break times. We are truly a "country club" for your pets!
Top Five Questions about Diamond Kennels
Pet of the Moment
Barney    |   Welsh Terrier
More about Barney
"Barney, a Welsh Terrier, is a frequent guest at Diamond Kennels. He enjoys socializing with other dogs and going for walks, but his real passion is competing in Barn Hunt. He recently earned his Barn Hunt Championship (RATCH). Barney has also earned a Canine Good Citizen title and Rally Novice title. He is quite the accomplished canine, but he also loves to relax at home with his parents, and play with his little orange ball!"
Testimonials
"I am extremely impressed with Diamond Kennels. I have placed our dog Rico at two other kennels in the past and was satisfied with the level of care provided by both. Diamond Kennels completely outshines the other places. First, the facility looks like a nice hotel for people inside and out. Second, I was immediately impressed with the personal attention my dog and I received from the front desk staff at drop off. Third, my dog received a report card regarding his stay, which suggests the staff spent time with Rico and observed his behavior during his time at the Kennel (Rico got an A and a smiley face sticker). One of the fears I had about kenneling my dog is that he would be locked in a cage and forgotten until we picked him up days later. The staff at Diamond Kennels did not ignore my dog. At pick up, I was reunited with a newly washed and clipped Rico that was happy, looked great and clearly had a good time. I will only be boarding Rico with Diamond Kennels from now on. I highly recommend this place to anyone who loves their dog and wants the best for him or her."

Chris Hampton, owner of Rico

"I am going to share a true story. This past Thanksgiving, our 14 1/2 year old Labradoodle was a guest at Diamond. We were on a road trip to NYC to spend the holiday with family when Jill called to inform us that Derby had lost control of his back legs. Talk about STRESS! We were 650 miles away. It also happened to be the busiest single day at Diamond and the first that Jill and Jeremy were serving as new owners. Jill and Jeremy made the time to drive to Eaton to take Derby to his vet, waited with him and brought him back to Diamond but not before stopping at Tractor Supply to purchase special non slip flooring to keep Derby more comfortable. Jill texted us regularly with updates and her care didn't stop when we picked up Derby. Jill even called us the day after we returned just to check up on Derby. Not only is Diamond Kennels a safe, clean, upscale and professionally run facility but it is staffed with caring and kind people. Boarding a pet can be a stressful situation but rest assured, Jill, Jeremy and staff are THE best caregivers and animal lovers! TOTALLY recommend!"

Maria Renner-Viereckl, owner of Derby

"Gibbs always enjoys his stay at Diamond Kennels so much it takes him a day or two to recuperate from all the fun and interaction with the staff and other "guests". As a dog mom, I appreciated the help Jeremy gave me getting my rambunctious boy into the car when I picked him up. I highly recommend Diamond Kennels."

Kaye Brown, owner of Gibbs

"We love Diamond Kennels – but more importantly, our dogs Chip & Lucy love to be there! It is a great feeling when they run back to their "room" and don't have to be coaxed to go away from us. We have great peace of mind when Chip & Lucy are at Diamond Kennels."

Sue Neumann, owner of Chip & Lucy

"Diamond Kennels took great care of Maci while I was out of town. When I picked her up, she was clean and ready to come home! Staff is friendly, answered all my questions, and made me feel comfortable leaving my pet in their hands. I would definitely recommend this place to others, and would bring Maci back here in the future!"

Hannah Angle, owner of Maci

"This was our first time with Jill and Jeremy. They were prompt at answering our questions and they were helpful in making reservations. Jill took a personal interest in our four legged daughter and cared for her as if she were her own. We worry a lot about our five pound girl, but I would recommend them at Diamond Kennels to everyone and intend on taking our little Molly back whenever we need them."

Sandy and Bob Lachman, owner of Molly

"What a joy and delight! We are so grateful to my hair stylist for recommending Diamond Kennels. We had total confidence leaving our dear black lab, Annie. And picking her up, we found a happy, well cared for pup! She had meds that were definitely carefully administered. She was better, spunkier and looks forward to coming back!"

David and Marsha Caudell, owner of Annie

"I regularly leave my chocolate lab with Diamond Kennels. I love that she trots right in and never looks back! The care is fantastic. They administer medication readily as prescribed. I highly recommend Diamond Kennels!"

MaryAnn Goodman-Fish, owner of Spree

"We had a great experience at Diamond Kennels. Thanks for taking care of our Brighton so well. Your careful attention to all her medical needs is greatly appreciated. We are thrilled that the new owners are carrying the Diamond Kennels tradition of great care for our pets into the future. Thank you."

Donald A Osborne, owner of Brighton

"I don't worry about the dogs when they are at Diamond Kennels. One of our dogs is a picky eater. I learned that they feed him by hand. We drive over an hour and will continue to do so. They genuinely care. The fact that they are open 7 days a week is fantastic so our dogs don't need to be there any longer than necessary. Diamond Kennels staff cares."

Katherine Kingseed, owner of Charlie, Ralph and Watson